MEDTRAK VNG Hardware & Software

INTERPRA Data Interpretation

REHABILITATION Equipment & Training
VNG Diagnostic Technolgy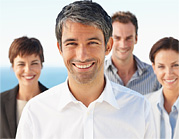 For the VNG test, goggles are placed on the patient while an infrared camera connected to a computer measures nystagmus (eye movement) during different types of stimulation (visual, positional and caloric). A pattern of eye movement is recorded, producing data from which the practitioner is able to determine whether the pathology is of central or vestibular origin, whether it is ocular-motor, or whether the patient has benign paroxysmal positional vertigo (BPPV).
VNG analyzes the cause of a patients balance disorders by testing oculo-motor responses to visual, positional and caloric stimulus. The patients oculo-motor response is measured against objective criteria, and the practitioner receives an objectively measured assessment that differentiates between peripheral and central vestibular pathology. Results appear on the screen and a printout of normative data and the patients results are generated for the patients medical record.
Most Physicians utilize the Interpra reporting software which is compatible with MedTrak VNG equipment to produce full narrative reports which are organized for the clinician and include the normals for each testing procedure. The Interpra system allows the technician to transfer the data electronically to a secure, proprietary, HIPAA Compliant, online site containing our specific VNG algorithm for instantly organized reports which then allow the practitioner to easily review the test results and make a differential diagnosis.
The VNG test is conducted by a trained and proficient technician, takes approximately 40-60 minutes to conduct, and a full narrative report can be generated (utilizing Interpra) which includes impressions and recommendations.
This procedure is currently being performed by many prestigious medical practices across the nation. Resources are available to contact for discussion of programs from a research, clinical, business and revenue perspective.
RELIABILITY & EXCELLENCE
Data Interpretation
Provided by Interpra
Managed by S & S Health Products, Inc.

Our Main Business Products and Services Overview